Smart Reader Kids®
An international multi award-winning programme that has become the premier choice among parents.
Smart Reader Kids Islamic®
A comprehensive curriculum for Muslim children developed in collaboration with prominent experts from Masjid Negara.
Smart Reader Kids®
(Mandarin Medium)
For parents who want their children to be well prepared before entering Chinese Primary schools.
Smart Reader Kids®
Tamil Programme
Our Tamil programme helps children to develop an interest towards the language and enhance their Tamil literacy skills and proficiency.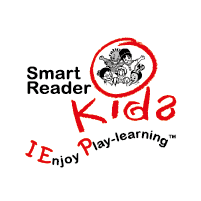 Smart Reader Kids® I Enjoy Play–learning
(Full-day Programme)
A unique full day programme which incorporates play-based learning approach in its curriculum.
Smart Reader Kids Plus Plus®
(Daycare & Transit centre)
Smart Reader Kids Plus Plus is an extension of Smart Reader Kids® programme for children from the ages of 7 to 12 years.
Smart Reader® Tutorial
This programme is designed to enable children to reach higher levels of proficiency in selected subjects.
SMART READER
CREATIVE TEACHING METHODOLOGY®
Our Creative Teaching Methodology® is a breakthrough in pedagogical methods, with close to two decades of research and dedication by an experienced group of educationists. With this approach, students learn with no form of drill or force advocated. Instead, students explore with the yearning to reason and gain knowledge. They are inspired and empowered to pursue learning as part of life. Learning will always be simple and fun as advocated by this methodology.
CENTRE TOUR
We can work with your availability to make an appointment. A tour will give you and your child the opportunity to meet the teachers and view the classroom.
EDUPRENEUR OPPORTUNITY
Smart Reader® Worldwide is the premier
provider of early childhood education with
more than 450 centres around the world
OUR HAPPY PARENTS AND PARTNERS
Smart Reader Kids® is the no. 1 choice for my son."
Ani Lisut - Mother of Ryan Tingang, 4
I can see improvement of Jaymee's language skills after she joined the Smart Reader® Tutorial. She can read very well in English and sheis also able to work independently. As a parent, I am happy to see her progressing well in her studies."
JOHN TING KAI ING – Father of Jaymee Ting Mui Ha, 7
We enrolled our daughter into the Smart Reader Kids® programme for 4 years. From a child who did not know much, she has now turned into an excellent student who is good at English, Malay & Mathematics. My daughter enjoyed her classroom activities very much and she designed a greeting card for her mother during Mother's day. She also adapts well in primary school & we feel great about her progress.
Anpananthan A/L Nadarajah - Father of Priyaa Darshini, 7
What attracted us to send our son to Smart Reader Kids® is the quality programme that assists children to build a strong foundation in the English language. We like their teaching method where the educators mingle with kids to engage them actively in the classroom. He was able to read, write and count well. We noticed improvement in his pronounciation, reading, writing and arithmetic skills after he attended the classes for 2 months. He enjoyed his studies & was eager to finish his homework. He likes his friends & helpful teachers very much.
Ahmad Arifbillah Fakhrizzaki - Father of of A'fiff Fakhrizzaki, 7